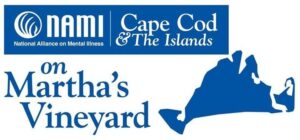 NAMI ON MARTHA'S VINEYARD
---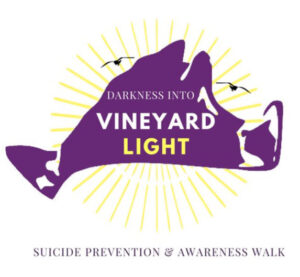 THANK YOU

to all who walked,
donated,
and
sponsored
the
Suicide Prevention & Awareness Walk
A community led inititative
We look forward to the 2023 event. Details to follow.
---
Proceeds benefit the National Alliance on Mental Illness MV – NAMIMV
To volunteer, please contact (774) 263-2882 or darknessintovineyardlight@gmail.com
---
A Confidential Resource   |   Matched Referrals   |   Professional Consultations
GET HELP ON MARTHA'S VINEYARD
---
ARE YOU IN CRISIS? GET HELP NOW!
What to Do In A Crisis, Who to Call, Where to Go…
---
EMERGENCY
(Imminent Danger to Oneself or Others)
tell dispatcher it is a mental health emergency and ask for a Community Crisis Intervention Team (CCIT) trained officer if one is available.
---
CRISIS SITUATION
(Non-Life-Threatening)
---
Option 2
Go to the Urgent Care Center
111 Edgartown Road, Vineyard Haven
---
---
MENTAL HEALTH ISSUE
(Need Advice, Support, Resources)
We connect people with services
We offer free educational classes
We advocate for those with mental illness and
their families